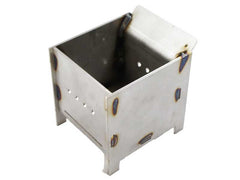 Burnpot US Stove - 69762- Special Order #CHSPP2010#
Replacement stainless steel burnpot for USSC pellet stoves. Fits the following models:

Ashley Pellet Stoves:
AP60
AP130
AP5770
AP5780
AP5790
King Pellet Stoves:
5500M
5500XLT
5502M
5510
KP60
KP130
USSC Pellet Stoves:
Vogelzang Pellet Stoves:
US Stove part # 69762
Replaces old part number 86624
OEM USSC part
Fits the following US Stove models:
This is a special order item. Please contact us for details.